Logged and Loaded
On the last weekend of September, under balmy Autumn skies, we welcomed Minnow Green and his fellow longboarders to Tregenna Surf House. The club was honoured to host the Porthmeor Longboard Classic under the auspices of the British Longboard Union and offer a late season spectacular to the Porthmeor Beach crowd. Throughout a busy weekend of competition the surfers enjoyed pretty good waves and they treated us to some fine logging in the time-honoured manner. The largest entry was for the single-fin event – testament to the enduring pleasure of the style and elegance that good boardriding can offer.
There were a few of our local crew stepped up to have a go, and all performed very creditably against experienced longboard campaigners.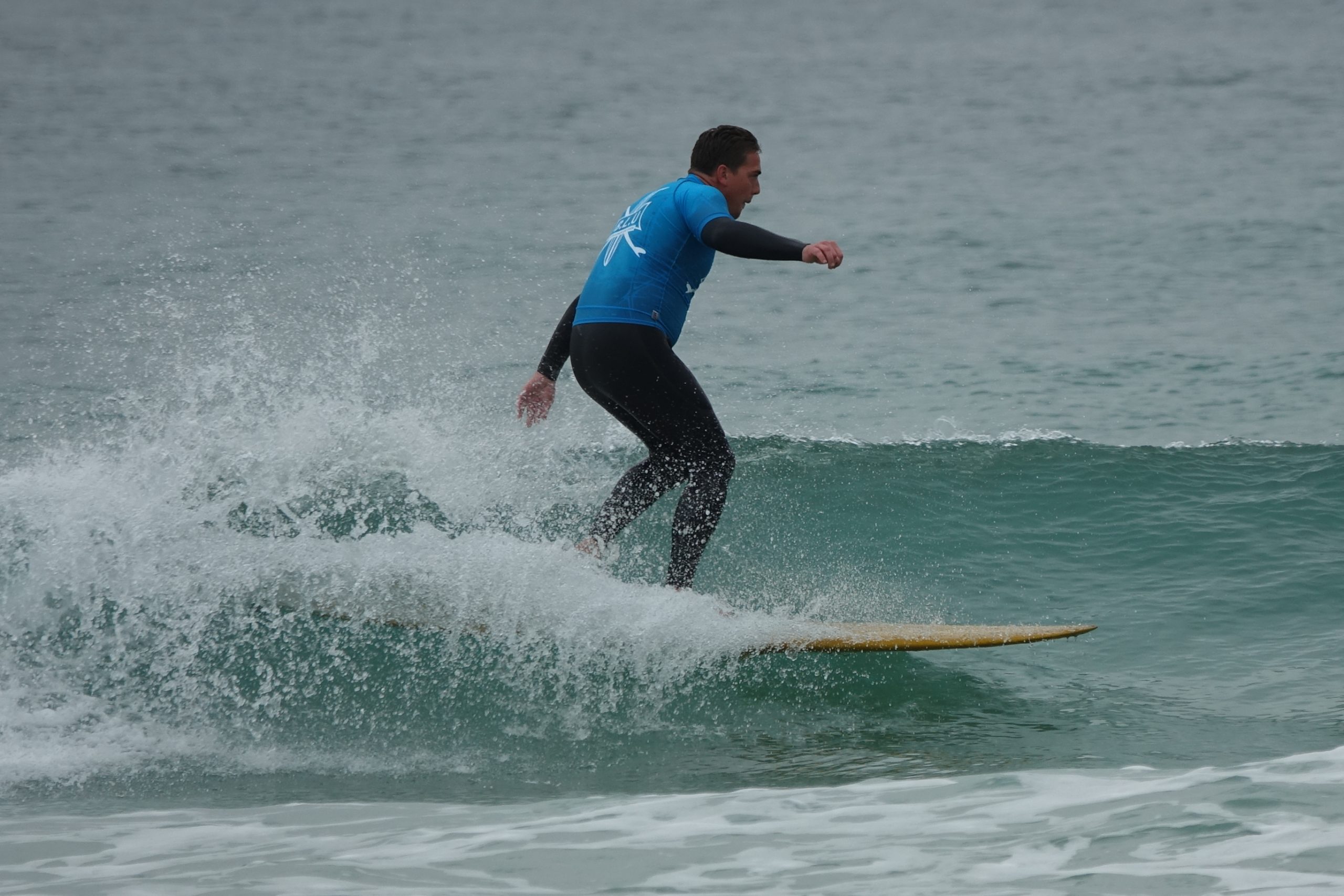 Travis and Matt were keen to ride the singlefins, while Teddy and Kaz joined in the U-16 boys. Eleanor was our sole girl competing on the weekend, giving a good account of herself in the U-18 girls.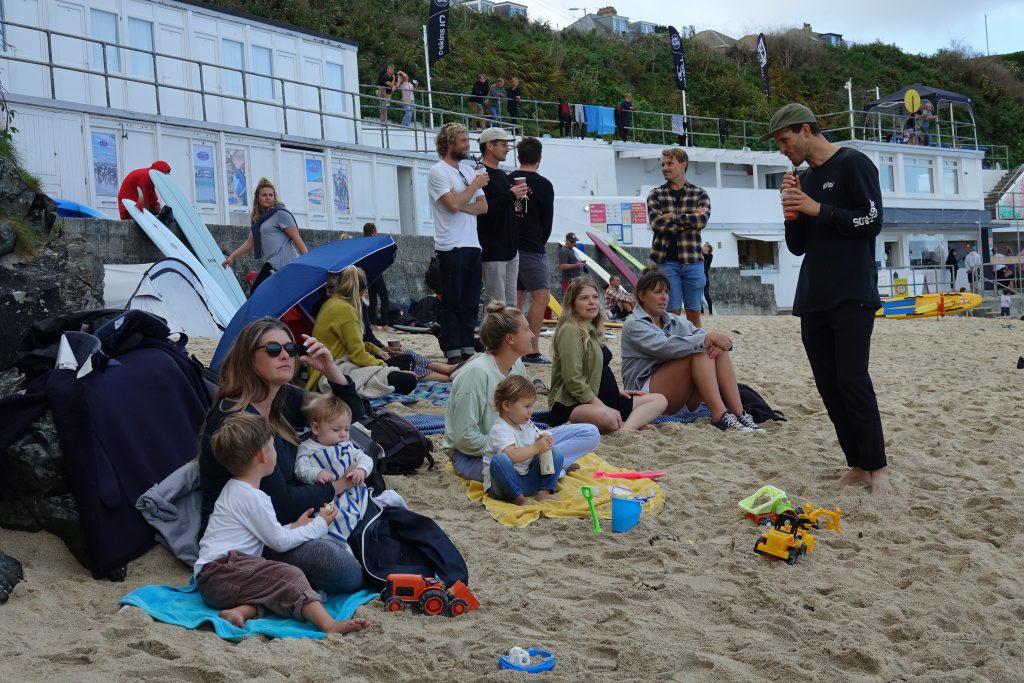 The most successful Saints Boardriders was undoubtedly Teddy who battled through the rounds to the U-16 final, earning third place behind two of Britain's most accomplished juniors. Well Done Teddy!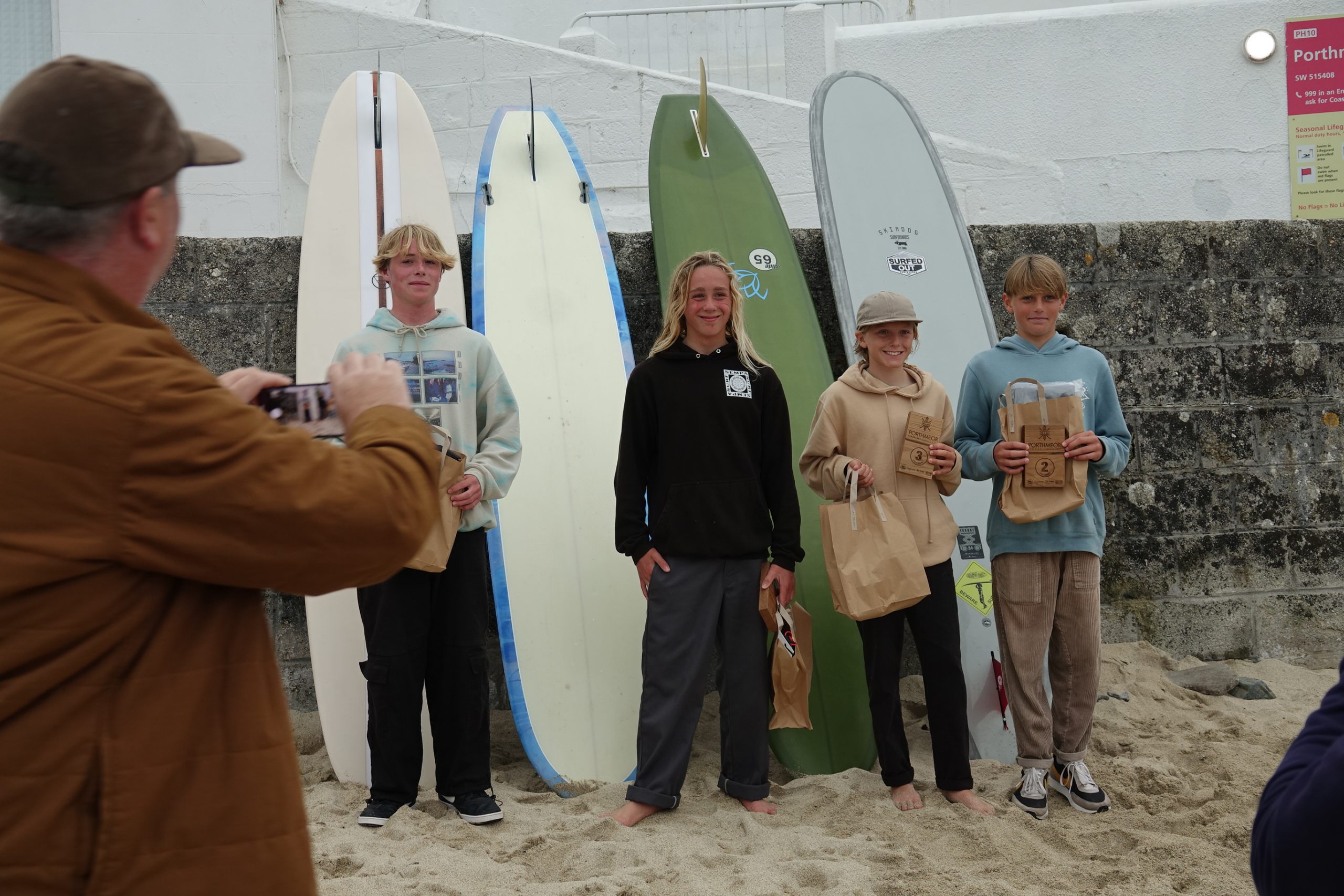 The junior girls finalists also demonstrated the full panoply of longboarding manoeuvres and it was noticeable and encouraging to see several of our local juniors trying some of those moves on their own boards a little way down from the competition area.
The outstanding performer of the weekend was Mike Lay, a West Cornwall longboarder. He is a familiar sight at Porthmeor and at Breakwater when it turns on, so he enjoyed vocal support from the local crew. He claimed both the Singlefin and the Mens Open titles on his return to competitive events after a long hiatus. And in accepting his trophy at the presentation he gave an elegant impromptu speech of affirmation of the camaraderie and bonhomie of the longboarding fraternity in this country and the British Longboarding Union itself in promoting the sport and the good fellowship of it's practitioners. Saints Boardriders supports that philosophy and we hope we can share again with the British Longboard Union the buzz of a weekend of spirited competition in future seasons having thoroughly enjoyed the Porthmeor Longboard Classic first time around.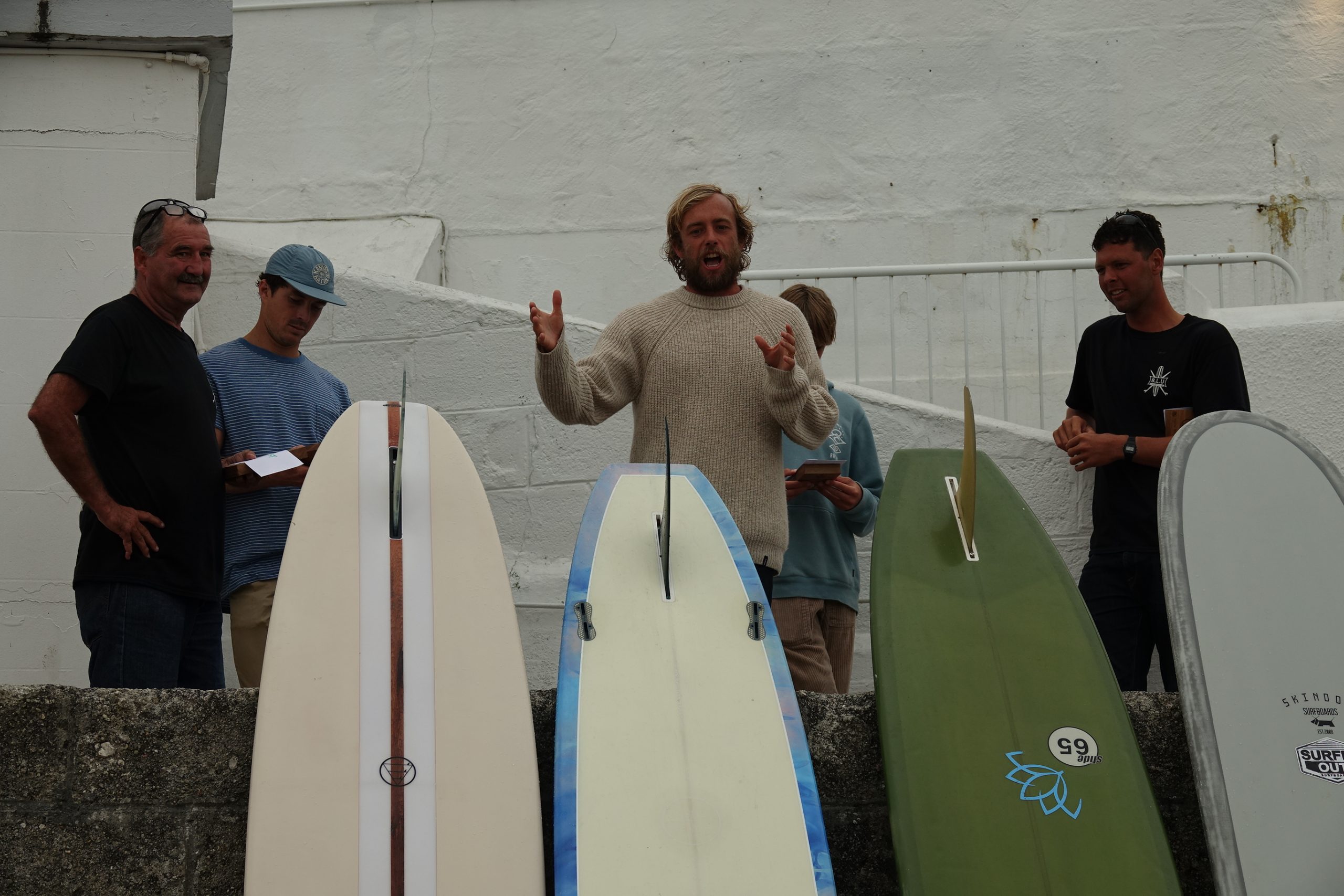 In closing Saints Boardriders and the British Longboard Union offer our thanks to the generosity of Down The Line, The Tregenna Castle Estate, St. Ives BID and Ocean And Earth for their sponsorship, and to Porthmeor Beach management for feeding the officials and organisers, and the Porthmeor RNLI lifeguards for their help in running a trouble-free event. Thanks too to the competitors for giving us a weekend of skilful competitive longboarding in the finest of sporting traditions. Let's do it again!
Competition news
General Club News
longboarding
Surf Club Events