The story of our clubhouse, which was last featured here in May 2018, now continues. Construction was placed on hold for summer 2018 and only resumed once the tourist season abated and we had unfettered access to the car park and the site. The story continues now in pictures;
And first, our hall of fame. Five characters who are crucial to the story. These are the lynchpins of the job.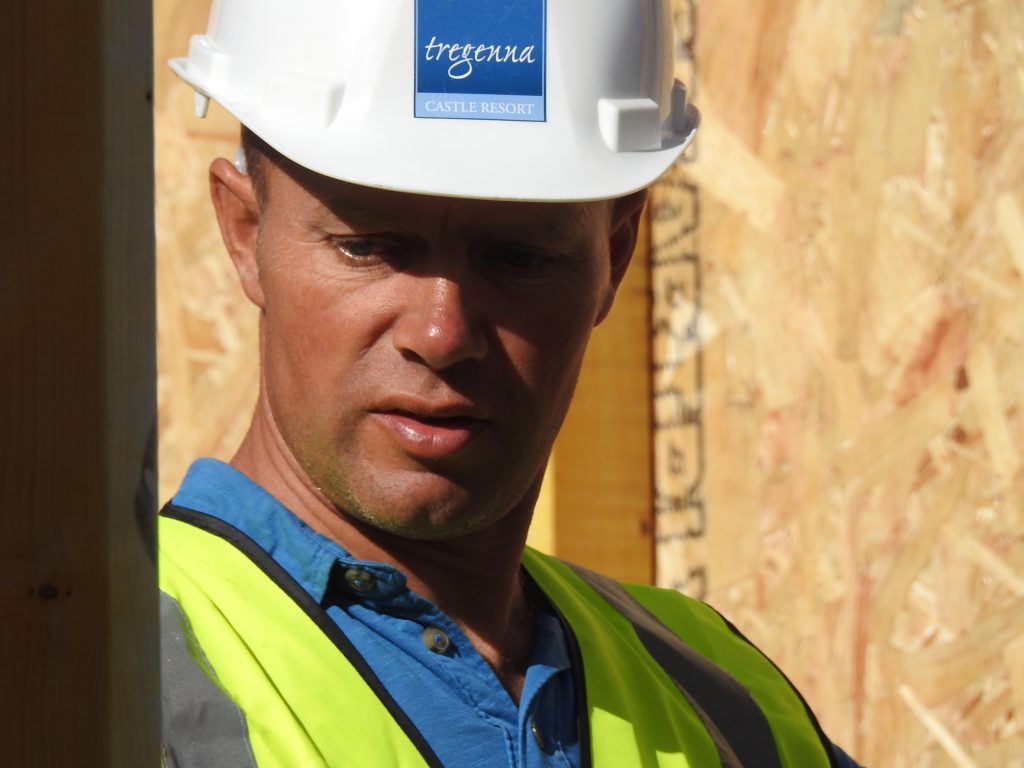 Ryan

Neil – Construction manager

John

Lee
And here's how the story continued…
The first task on resuming was to erect the upper storey

This timber-frame construction shows rapid changes in progress

The outlook on the seaward side reveals itself

A broad lintel over the patio doors
And now the roof parapet

Insulation added

Door and glazing installed

The principal view is glazed
Once to roof is insulated, the final finishing begins

Timber cladding for the clubhouse

Capping the parapet will complete the roof

The clubhouse floor is in!
Chasing cables

First fixes and plastering done

Parapet capped

Where we sit in the landscape

The scaffolding is down

Our public-facing side

Rendering the ground floor

Surf School crew digging the gas supply trench

Smooth finish

How do we get in?

Steps!

Sitting pretty now

Fitting out the kiosk

Here we are!
Pete working on the storeroom steps

Nav lends a hand

Kitchen installed

Nightshift celebrate finishing kitchen



Looking tidy now

Ready for Kids Club sign-up tomorrow
This story can't end without me once again thanking our major partners and benefactors in the project:
Here they are, celebrated on a plaque on the building for their contributions to the project. Many, many thanks to one and all!