Friday 19th October saw a new addition to the local surfing calendar, courtesy of St. Ives Surf School. An open competition for St. Ives surfers was held at Porthmeor Beach in front of a sizeable crowd of surfers and surf fans. It was heartening to see how many good surfers we have in the town – and there are quite a few more who were unable to make this comp at such short notice! Held under international judging rules, but with each surfer having been awarded a handicap according to their ability – the event was designed to give everyone an opportunity to advance through their heat, and thus encourage everyone to push his surfing to the limit.
Settling down to enjoy the action
A fine October afternoon at the beach
And a fire to keep us warm!
A familiar sight !
Jacob pushing hard
Melodie flowing
Unexpected item in the surfing area
Bryony en route to the semis
Chaffers – half way there
Pumps easing down the wave
Christian finishing cleanly
Jayce throwing buckets
Deano laying into it
Giacomo, top to bottom
Nav adjusts his line
Tony setting his line
Simon eyeing a section
Pete hunting the barrel
Harry's gouge
Adam floating
It was a rapid-fire event as the 4pm start left little time to complete proceedings before dark. Six-man heats and not a moment lost between heats led us to a four man final as the light faded. The judges re-located to the waters edge to get a close-up on a thrillingly tight climax to the day.
Here are some of the faces on show- my apologies to those competitors my lens missed!





















There was a nerve-wracking interlude as the judges checked and re-checked their scores from the final. The result was clearly a close-run affair!
Pete and Mark – judges
Charlie also in the chair
Let's get these scores right!
What's the score?
Who's won?
Do we know yet?
Right. Here we go!
And then we were ready. First trophy to be decided was Kook of the Day. Giacomo took the honours on this one for running over a grom during his heat. Here he is receiving his award from Teddy.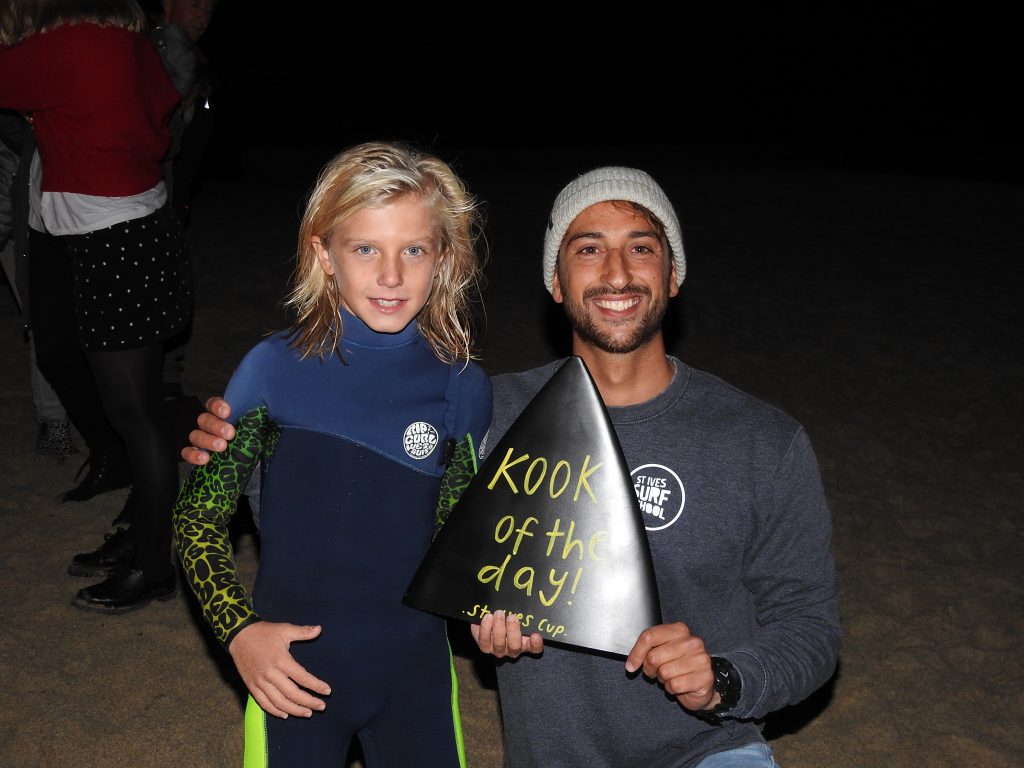 Next up was, perhaps a little more coveted – Move of the Day! Jayce took this for the most outrageous of the several airs that were landed during the contest. Here he is receiving his trophy from Caz!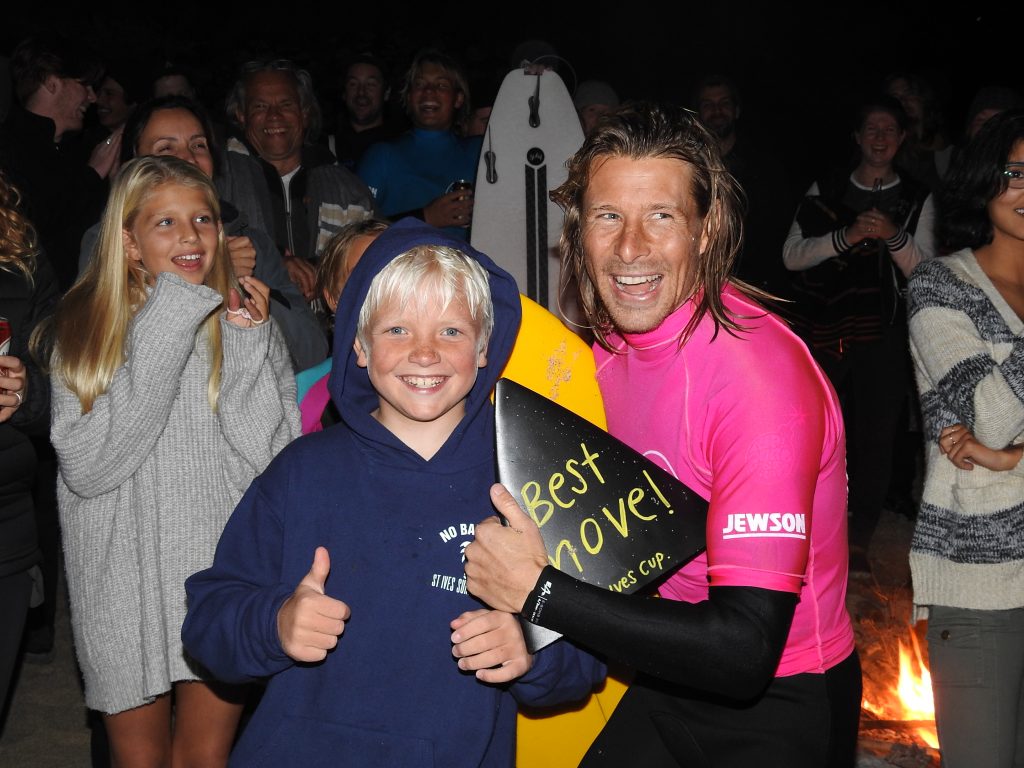 And so to the winner and first holders of the St. Ives Cup. Harry De Roth claimed the prize, from Adam Bayfield in second, Jayce third and the evergreen veteran Tim Whitefield fourth.
Well done Harry!
Below are our finalists taking a bow. And before we go, we must thank Harris and St. Ives Surf School for another great occasion. This will, I'm sure, be the start of a new tradition in the town. The St. Ives Cup is here to stay. YAY!