Before today's Kids Club, we were delighted to welcome to the beach two generous benefactors of saints boardriders. A donation from Jewsons has enabled us to give every junior member a personal rash vest this season, enhancing the club's identity and our members' visibility both on the beach and in the water. Similarly, a donation from Michelle Footman, organiser of the Carbis Bay Bonfire Night celebration has kitted us out with those red helpers vests and a suite of competition vests.
It greatly lifts us as a young club to find such help and encouragement from within our community and we were delighted to have a chance to show our gratitude. The banner picture shows the 9 o'clock group with instructors, helpers, admin, and somewhere in the fray Nigel Smitheram of Jewsons, Penzance. Below, Nigel receiving the thanks of our chairman, Steve Hewlett.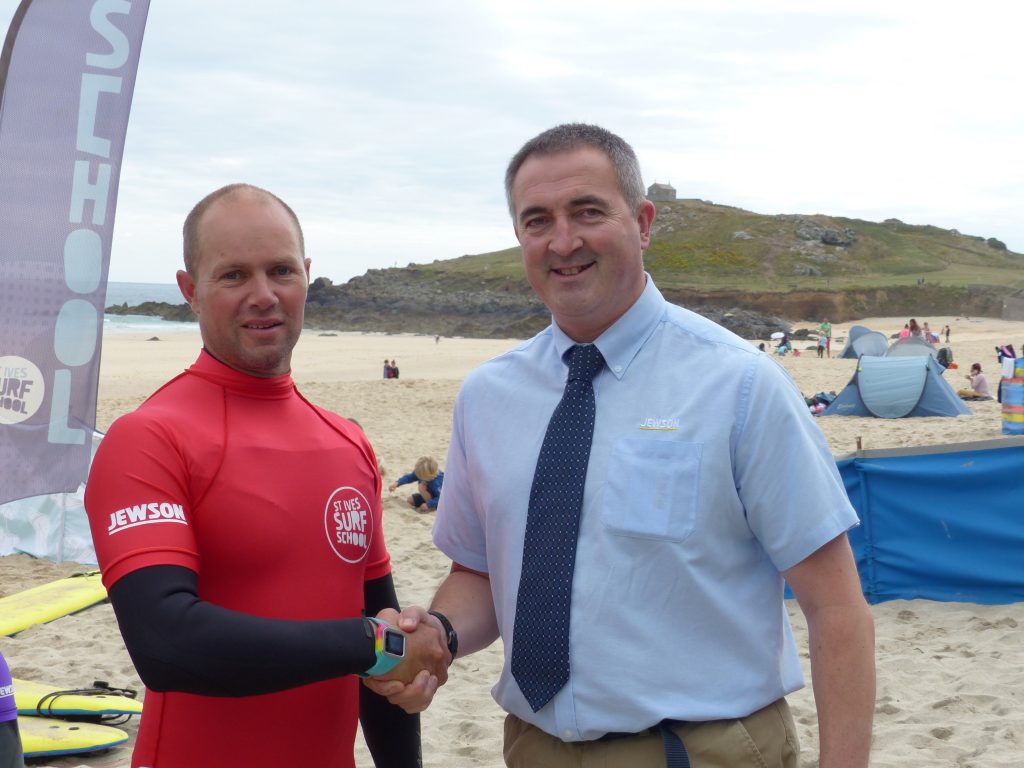 Steve, sporting one of those new helpers vests, also recorded our thanks to Michelle!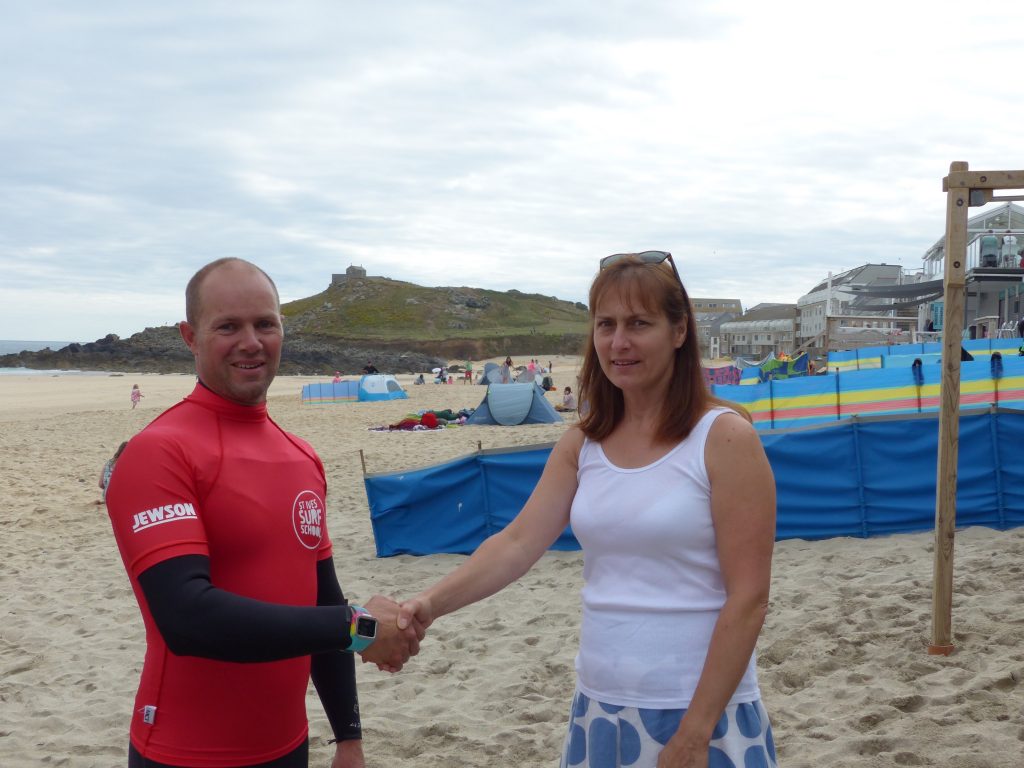 To Michelle and Jewsons, I say thank you for your support. We value it highly!