Eighty eight surfers turned out for the Saturday club this week on a blustery, cool morning. The surf was chunky, with some strong rips on the inside, and a bumpy face on the set waves. Our banner picture shows our youngest member, Deja, putting her dad through his paces. Some of the groups have developed routines and themes – the hokey cokey being one particular example. Our picture below shows the Mackerels gathering for a team cheer at the end of their session.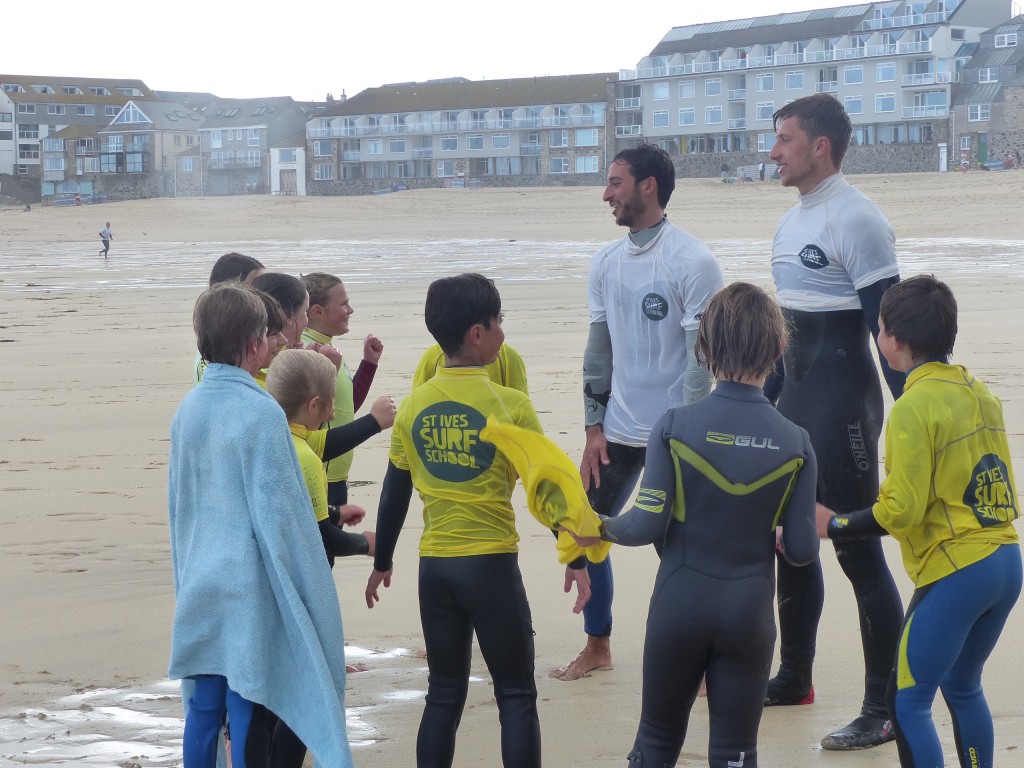 There were plenty of waves for everyone, and a small gallery below captures some of those rides.
There will be no Saturday morning surf club next week due to adverse tide times.