All three elements in the title were present again last Saturday as the Kids Club tackled the punchiest surf of the season so far! Our banner picture shows Josh Martindale executing Simon's instruction to "Hit the lip" to perfection. There were several candidates for 'wave of the day' among the Sharks group on Saturday, but Josh takes the biscuit this time.
Surfer turn out was above 100 again this week, so we should be grateful to the twenty plus coaches, helpers and admin who make it possible to teach such numbers on a weekly basis. One of our pictures this week features two of those volunteers – Tony and Adam Bayfield. You guys are legends! There's also a picture capturing Harris's novel 'wheelbarrow race' warm-up routine. Don't expect to see that at a surf comp near you anytime soon!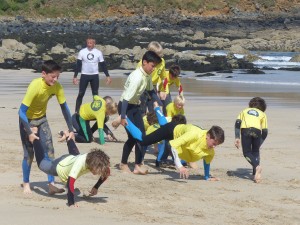 The hour long sessions seem to fly by – so it's vital to concentrate to the full to get the best out of your time in the water. There were lots of examples I could find of members giving their best in that department. Here are a few below: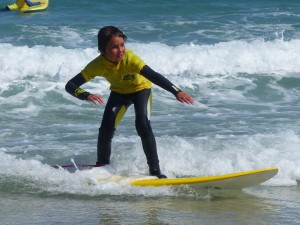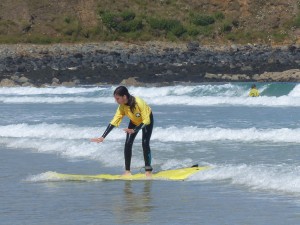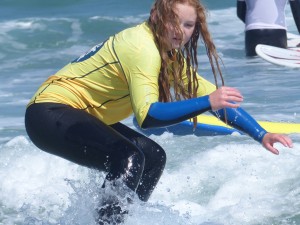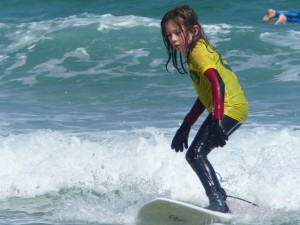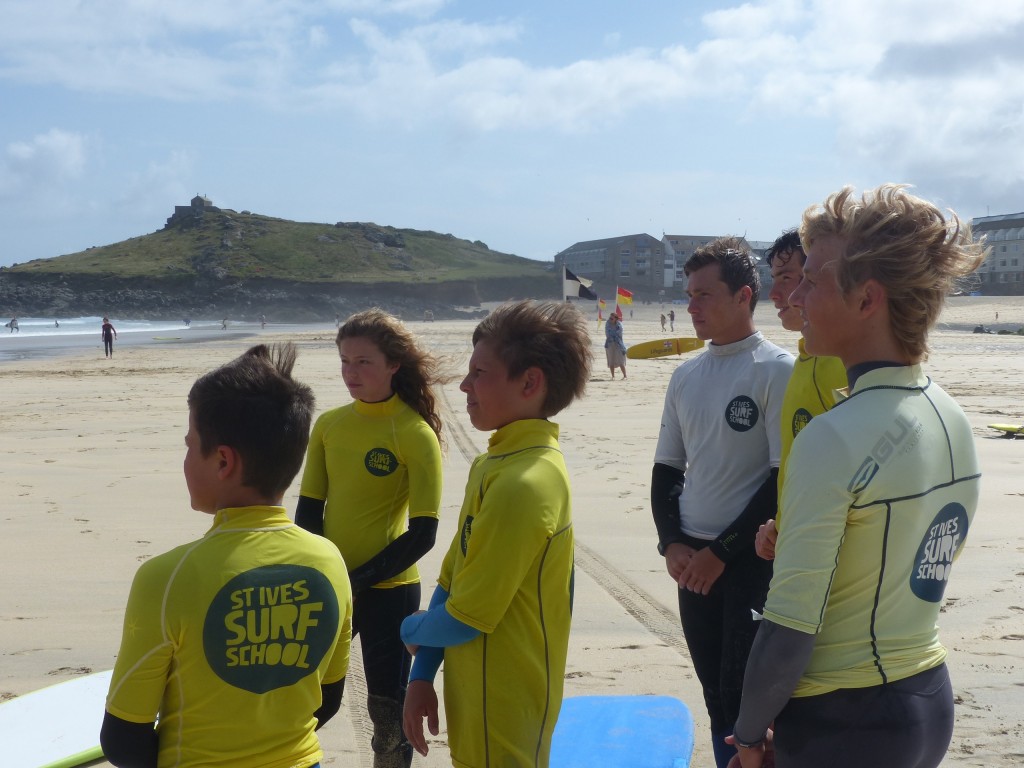 And there is joy and satisfaction for both surfer and the helping hands when the pop-up leads to a good ride. Our final few pictures for this week capture some of those moments when that teamwork is in evidence!