Kids Club ( Continued )
There is a phenomenon at the very top of world surfing at the moment known as the Brazilian Storm. It refers to the posse of surfers from that country who have suddenly arrived at the peak of international competition in the sport. Well, Saints Boardriders has it's own Brazilian Storm in the persons of Flavio and Luciana Favero, seen on check-in duty last Saturday in our banner picture.Their organisational skill has transformed the running of the club into a pretty hassle-free affair, and Luciana even finds time to get in the water with the coaching staff every week and help the nippers into the waves. Both can usually be seen running down the beach for their own surfing session once their club duties are complete. You guys rock!
Attendance this week was in the mid-80's – our lowest of the season so far, though this is likely explained by the number of absent members who were competing in the surf life-saving event at Portreath on the day. Our day went well in the water with some punchy waves challenging the surfers to hang on and enjoy the ride! Here's baby Alba checking out the action with mum, Lauren Ringer – expect to see both of them out there in the near future!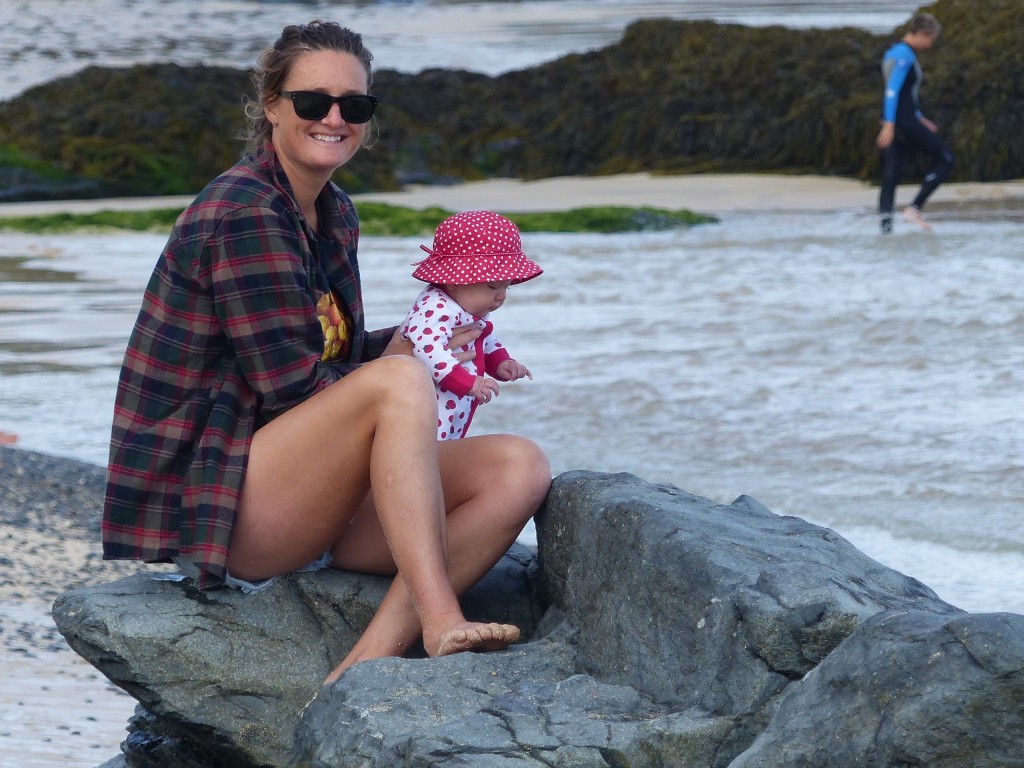 There's a gallery of pics below of some of the rides that were caught on camera. If you aren't in there, then maybe next time…





















General Club News
Groms
Surf Club Events
Top Shots