It's A Beautiful Day
Another fine Saturday morning dawns, and again we have waves – at least large enough to interest our smaller members. A turnout in the mid-80's was taken through lessons which included learning how to paddle out pushing the board up into the oncoming wave, and how to speed up and slow down once you are on the wave.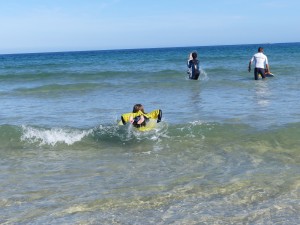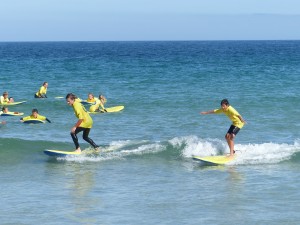 With the advanced groups, surfers who might be at a beach unaccompanied by a parent or adult, the small conditions gave us a chance to introduce them to Porthmeor Beach's Head Lifeguard, James Symons, who explained how to make an emergency phone call if they should witness an incident – and what information they might be expected to provide to the call handler to help get the most effective help quickly. An accurate location, the nature of the incident, the number of casualties involved, are there people already attempting a rescue – possibly a good assessment of the weather conditions if an air ambulance should be requested – and so on. Some members of the group were then handed a phone to make that call to the call handler having been given an imaginary scenario to describe. We hope never to find ourselves in such a situation, but being prepared to deal with one is a vital skill for any surfer!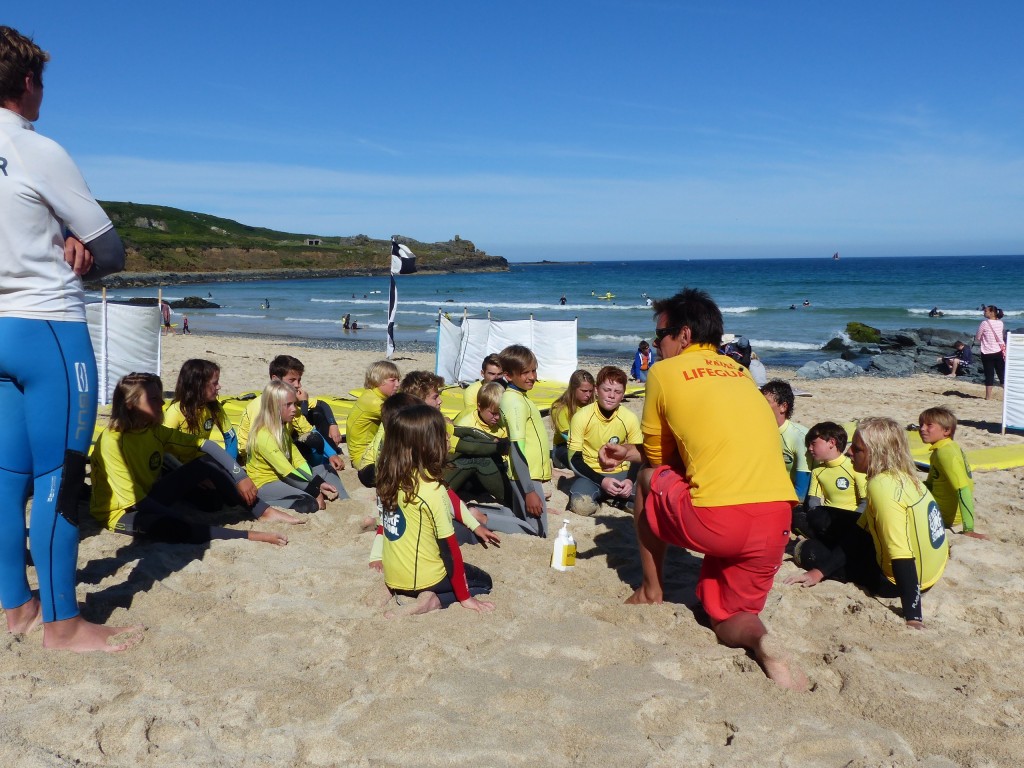 And then those groups got their chance to paddle out, and were last seen disappearing round the corner into Foxholes on a surf safari. It's been an unsettled summer, weatherwise, except for Saturday mornings at Porthmeor which have blessed us with enough of both sun and surf to keep enthusiasm firing among saints boardriders! A gallery of today's action below:






General Club News
Groms
Surf Club Events