Those lazy, hazy, crazy days of summer
Well, today's title, borrowed from Nat King Cole's breezy song, is almost a farewell to Kids Club's 2015 season. Our last Saturday outing before the end-of-season contest offered some decent surf conditions for our coaches to make a final  assessment of how our junior members have progressed this year.
We have taken a great deal of pleasure from the Nemos and Dorys, the newest and youngest intake to the club – particularly in having their parents or elder siblings in the water with us giving the sessions a real family feel. For the older and more experienced groups we've structured the fun around the SurfingGB junior surfer scheme, and tried to instill good surfing and safety practice into their time in the water. The picture below shows some of the Sardines group with Porthmeor head lifeguard, James Symons, learning that vital knowledge of how to make a phone call to the emergency services should they witness a dangerous situation on the beach.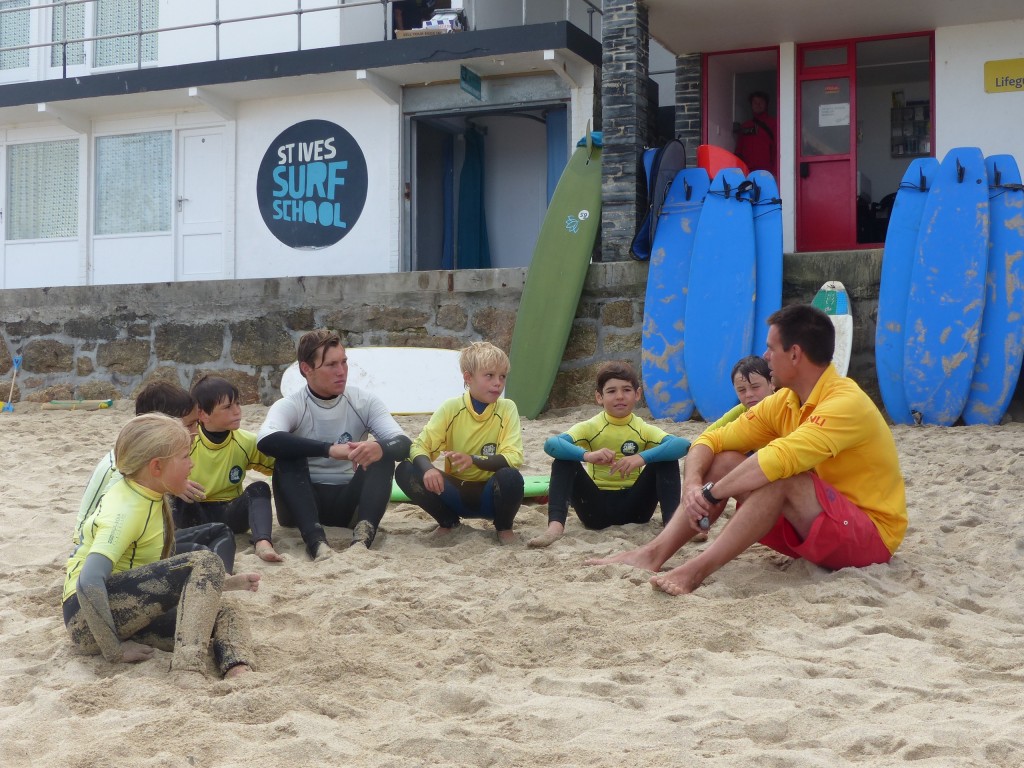 This is one of the fundamental skills required to pass level 3 in the junior surfer scheme. Our two images below show Luca and Matty smashing the close-out to finish a ride in fine style having got as much as the wave offered. That's what we're after!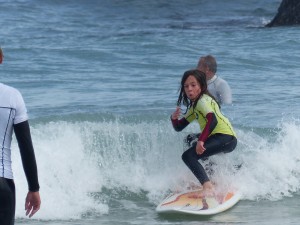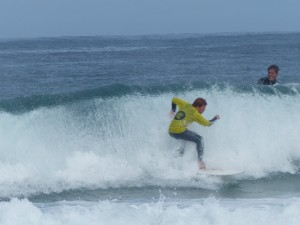 So, only the end of season contest remains. I've seen some of the kids out polishing their moves during these last few days of the summer holidays. Expect to see the buddhas, cockroaches, coffin rides and ( without giving too much away ) some headstands in the fun shoot out. And fingers crossed for some good waves for the senior groups to show what they can do under traditional contest rules. 12th of September it is then !
Here's a gallery of pics from Saturday:










General Club News
Groms
Surf Club Events